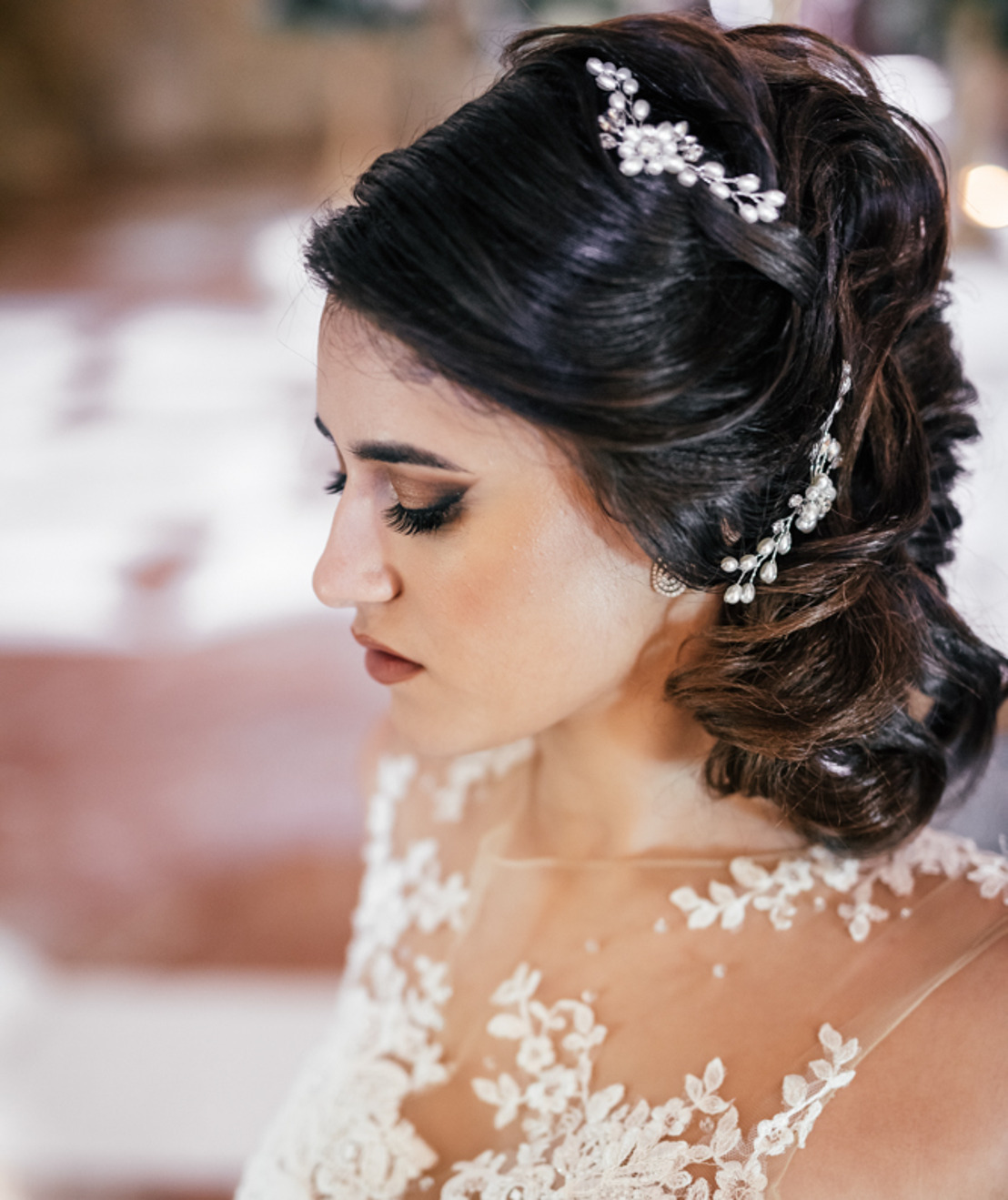 AURA Collection by MARÍA TERESA CAZALLA
The inspiration for this collection is brides who had to postpone their wedding due to the pandemic. They were very discouraged to stop just a few weeks or months before the ceremony, after so much time of preparation.
However, at the same time, they expressed a great desire to wear a more special and daring hairstyle when the wedding could take place.
From that energy, Aura is born. These are very professional, unconventional and distinguished bridal hairstyles. When weddings are resumed, they will be very different from what we have experienced before.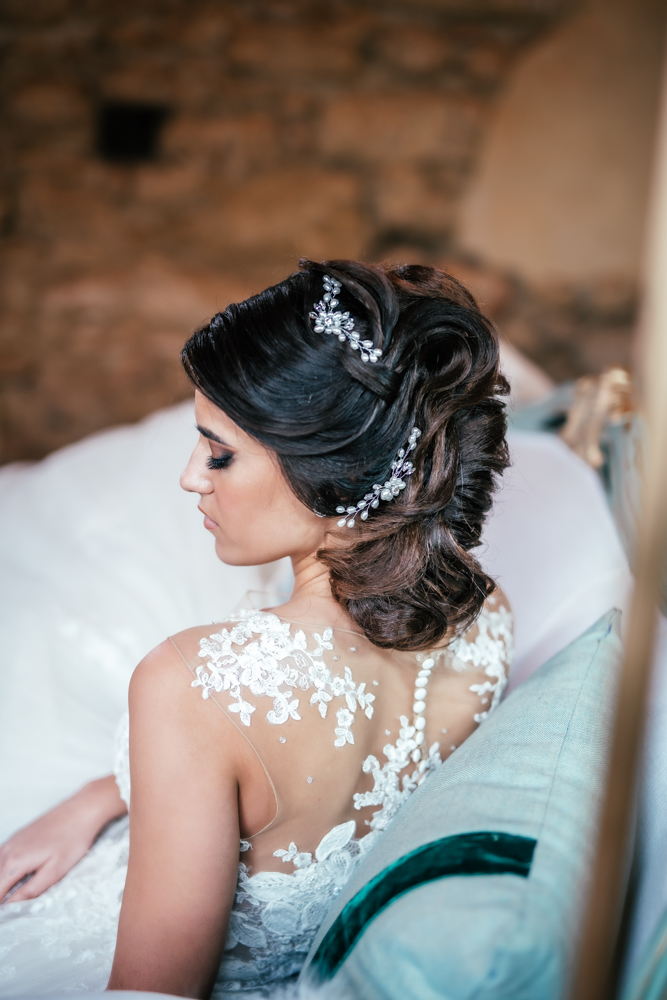 Brides will be more spectacular, eye-catching and exuberant, and hairstyles will play a very important role in it. That also inspired me to want to give value to the professional hairdresser. Confinement and restrictions have not stopped us, on the contrary, they have helped us to train and grow more and offer higher quality services. We have started with more enthusiasm and strength than ever. Therefore, these are such elaborate and artistic works. The updos are very textured, previously prepared with a frizz iron.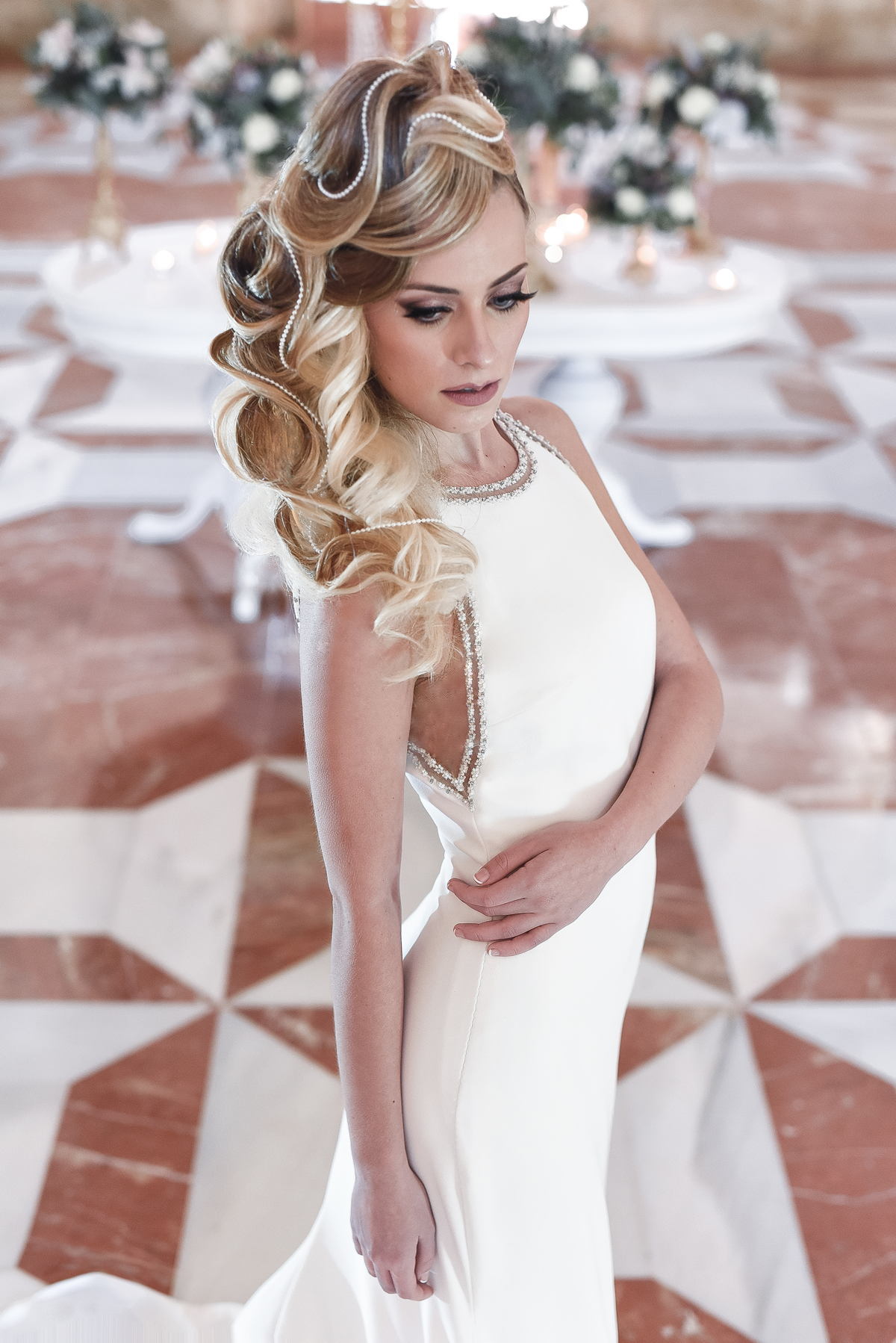 This provides density, volume and shapes to hair. At the same time, it can be done with greater efficiency, depth and different volumes in the strands to achieve very defined works.
On the one hand, we have an Italian bun that starts at the top to the nape, with a lot of volume, texture and definitions. Next, a high ponytail, with a large front textured toupee. The ponytail is wound with a diamond ribbon, dodging strands, to give it a very original and distinguished touch. And finally, a cascading updo, which starts at the top of the head, going down with crosses and waves, to end on the chest with a harmonious drawing created with hair.
Winner of the Picasso Awards in the "press" category 2021
Credits:
Hair: María Teresa Cazalla @mariateresacazalla
Hair Assistant: Remedios García Villalba
Photography: Lola Pimentel @lola_pimentel_fotografia
Retouche: Decoración Paqui Serrano @cateringlaserrana
MUA: Cristina Anguita @cristinaanguita_makeupartist
Styling: María Teresa Cazalla Peinado @mariateresacazalla
Models: Gloria Codes @gloria_codes
Luisa Conde @luisact98
Vanessa Rosado @vaneessa_rp
Products: Joaquín Esquina Becerra @malagagoldenbeauty
Video: Enrique Vivas @noraifilm
---
DOWNLOAD AREA: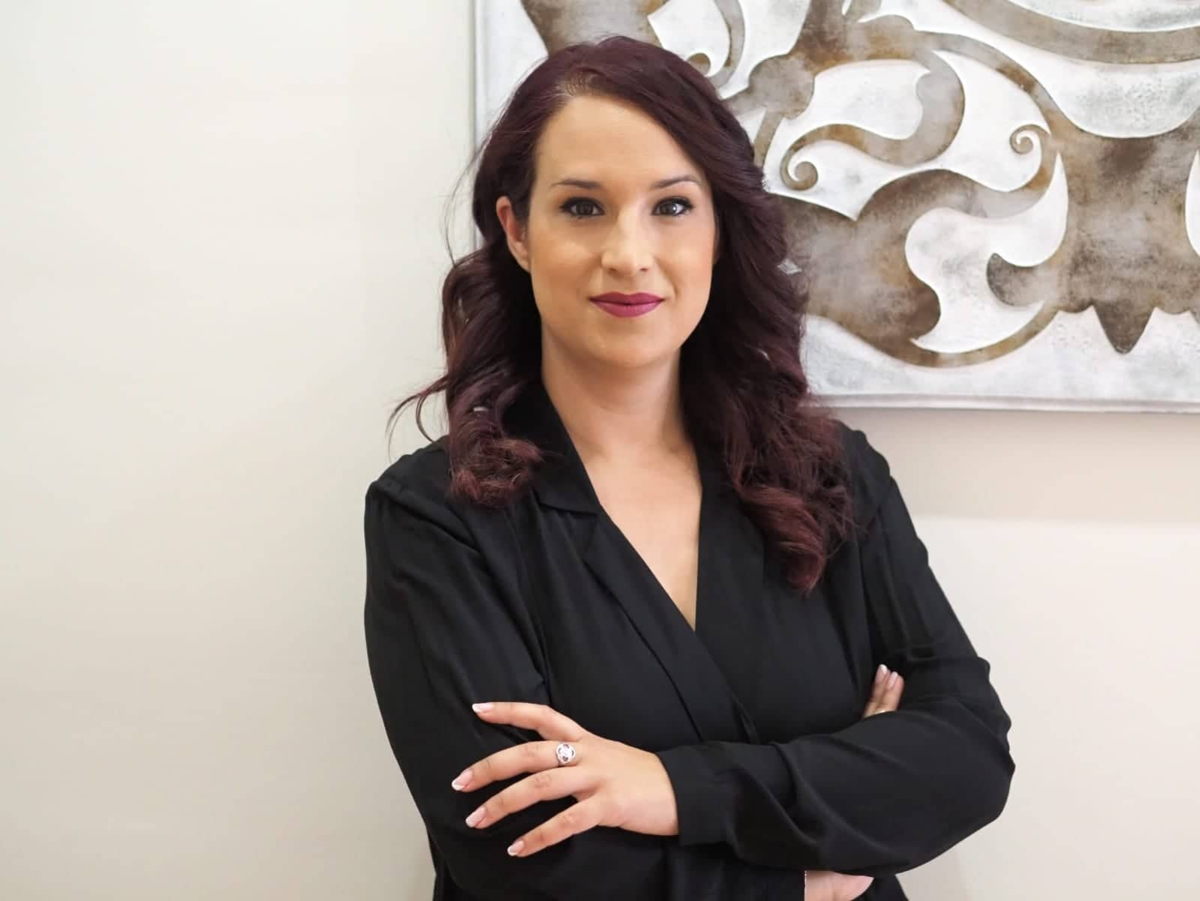 DROPBOX:
---

Montse León PR & International Customer Service, ComunicaHair