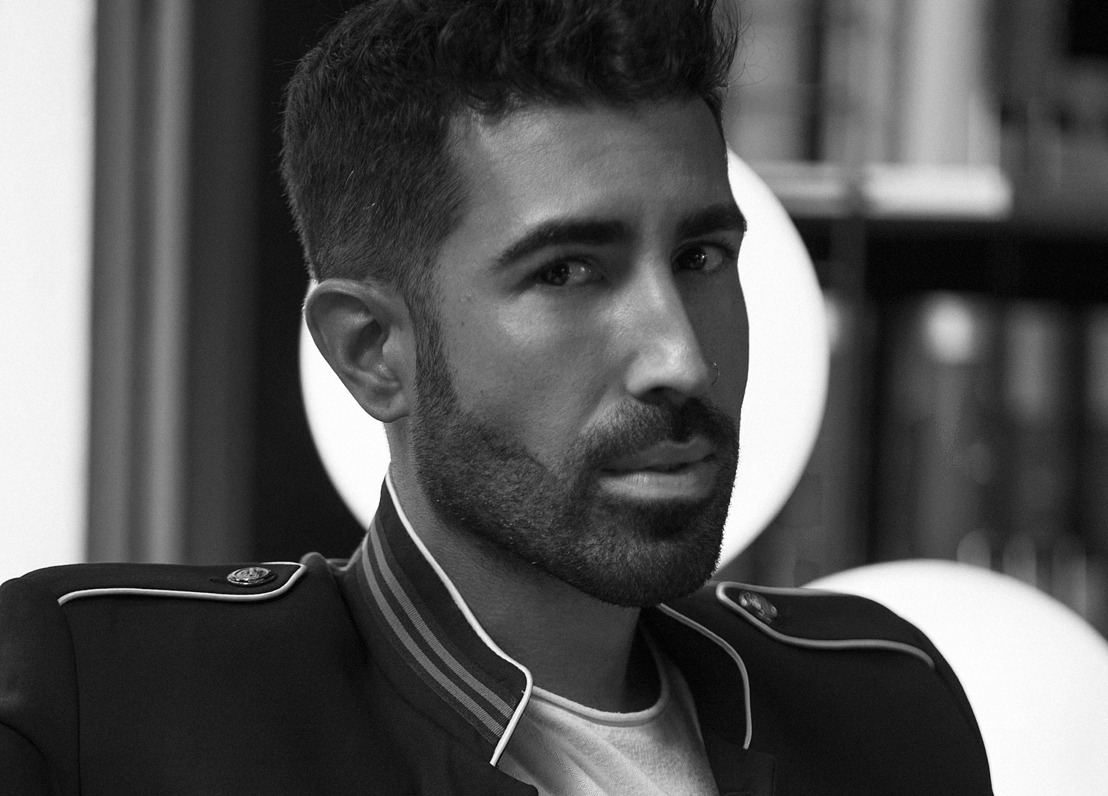 Christian Ríos, the emerging talent that reaches the final of the AIPP Awards
The young Spanish hairdresser stands as one of the great promises of international hairdressing by reaching the final of these outstanding awards in two categories.
Christian Ríos ends a meteoric year at a professional level, not only because he's a finalist for the International Association of Professional Press awards in two categories, Best Color and Best Men, but because he achieved it on his first try of presenting his candidacy to the prestigious event. Polaris competes in Best Color with a collection that is inspired by the soft and surprising hues of the northern lights, a tribute to the chromatic richness of nature. Leben does it in Best Men with a work that vindicates sexual freedom and denounces the abuses of power in the darkest times of fanaticism.
It is important to note that these achievements take place only two years after starting his career as a creative hairdresser and that in such a short time his work has achieved an unusual international prestige that can only be explained by his enormous talent. Only this year, he has been finalist in the Figaro Awards in the Men's Collection category, and finalist in the International Visionary Awards, in the Cut & Color category, in which he won the Runner Up recognition. In addition, his work is gaining widespread circulation with publications around the world. He accumulates a dozen digital and paper covers in countries such as France, the United States, Australia, Latvia, Poland, the Netherlands, Germany, India, Taiwan, etc. "For me, seeing everything I have experienced this year professionally is difficult to overcome. It has been so incredible that I could have never imagined it. However, that encourages me to continue fighting harder to reach new heights", declares the hairdresser.
About:
Christian Ríos embodies the artistic and multidisciplinary restlessness. Passion and curiosity for design, fashion, styling, gardening and gastronomy. Christian travels from a young age through the universe of the artistic and creative, looking for a clear vocation where to focus and develop his talent.
Currently, he runs his own hairdressing business, "Salón Christian Ríos Hair Couture", located in the old town of Vilanova i la Geltrú, on Picapreders street, 27, where previously stood old wine warehouses and, later, gardening warehouses. It is a renovated space in a unique and welcoming environment, surrounded by nature, with high ceilings and exposed iron beams, including furniture chosen piece by piece in various antique shops.
Christian Ríos Hair Couture Salon offers a unique and comprehensive experience in the hands of a team of professionals endorsed by their professional careers, as well as their constant concern for continuous training, offering complete and exhaustive advice in each one of the processes and hair treatments, innovative hair cutting and coloring techniques, as well as the exclusive use of 100% organic products.
Nominations and awards:
Hairnews Awards Finalist (2020)

Finalist Figaro Awards 2020 male category

Runner UP International Visionary Awards 2020 Cut & color category

Finalist AIPP Awards 2020-2021 Male and Best Color categories
---
DOWNLOAD AREA:
FINALIST COLLECTIONS:
---

Blanca Aranyó PR & Customer Experience, ComunicaHair