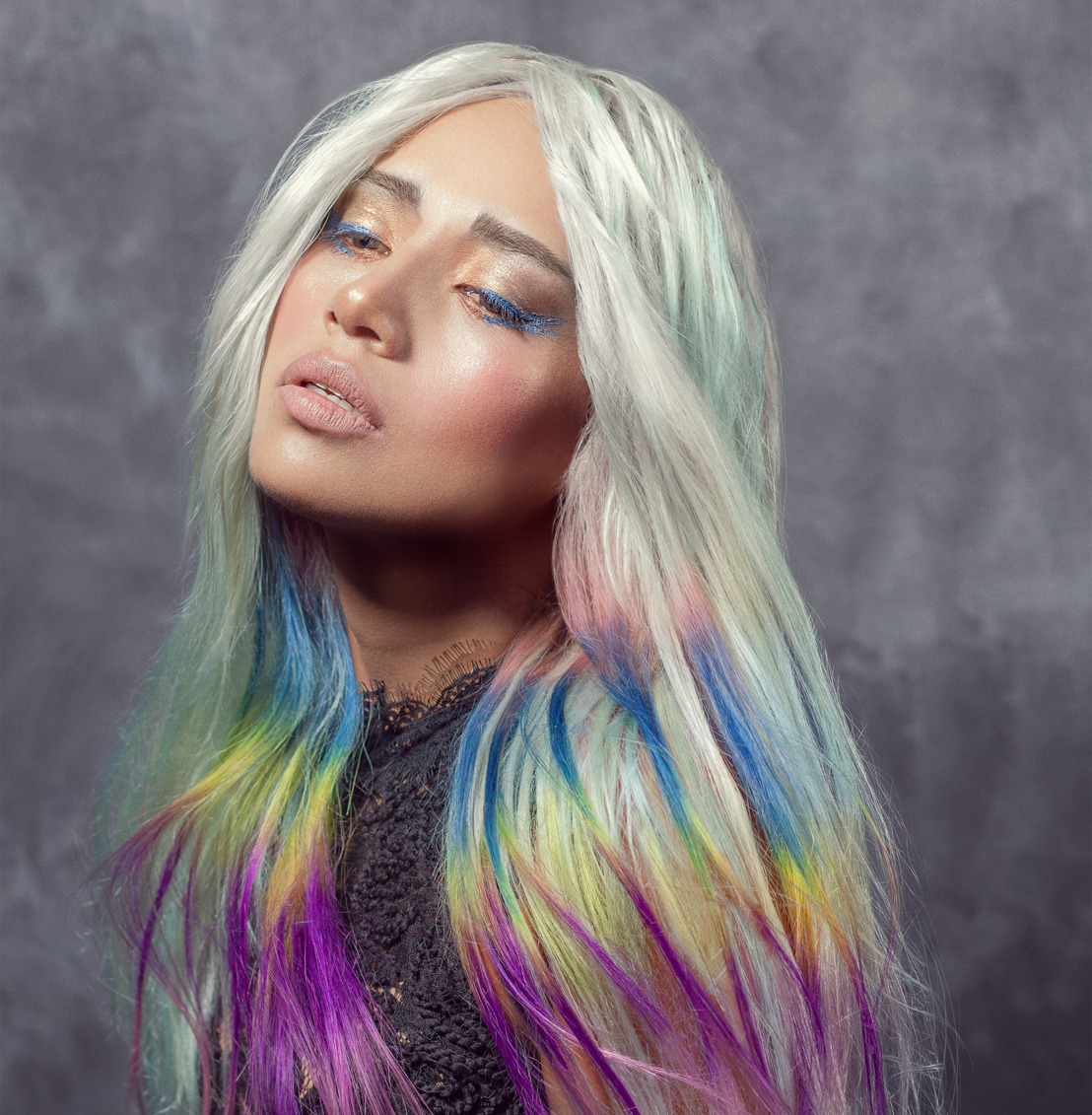 CIRCLE Collection by JOSE URRUTIA
Circle is inspired by the gradient colors of nature, skies at sunset, waves crashing or the seaweed dancing in the sea.The chromatic richness that surrounds us, with shades that intermingle in an unusual way, although tremendously beautiful and that create a fascination among those who observe it.
On hair, textures are combined with a strong preeminence of waves and curls that acquire even more strength with the application of the different tones. Hair simulates the softness with which algae sway with currents, the fluffiness of the most exotic bird feathers and the palette of colors that appears in the sky when the daylight fades.
Credits:
Hair: Jose Urrutia @Peluquería Jose Urrutia
Hair Instagram @pjurrutia
Hair assistant: Belén Naranjo, Karmen Ramírez, Alazne González
Assistant Instagram: @belhair_make_up, @argiakaian1983, @alaznegh
Photography: Jose Urrutia
Photography Instagram @pjurrutia
Retouching: Javier Villalabeitia
Retouching Instagram: @javiervillalabeitia
Make up: Peluquería Jose urrutia
Make up Instagram @pjurrutia
Styling: Veronica Calpa Perugachi
Styling Instagram @calpaperugachi
Products: Revlon Professional
Products Instagram @revlonprofessional_es
---
DOWNLOAD AREA:
DROPBOX:
---

Montse León PR & International Customer Service, ComunicaHair