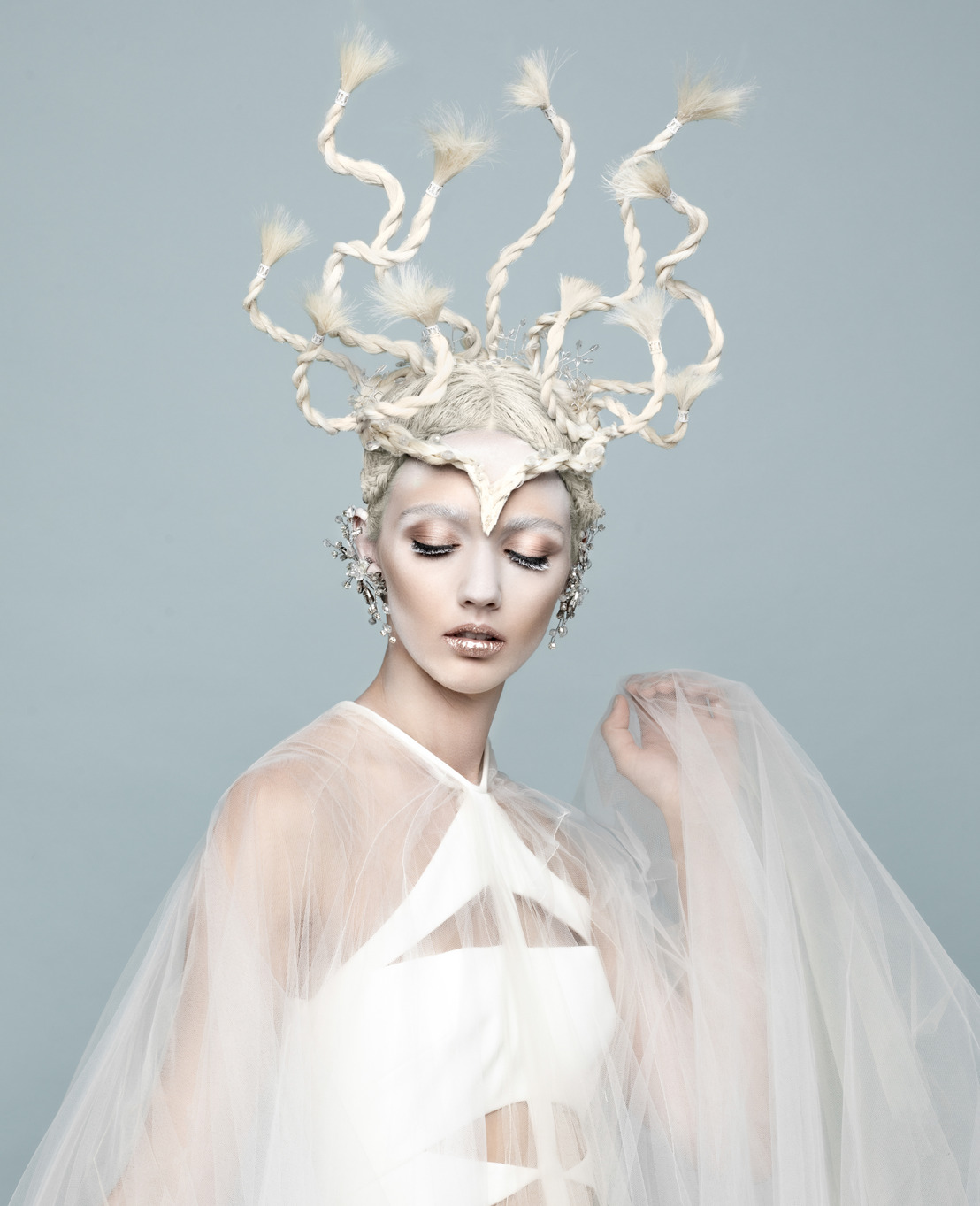 FROZEN GODDESS Collection by JAMIE WILEY
This collection is the result of a trip to Iceland, which draws inspiration from the cold tundra and its strange beauty, with its chilling cold, blue waters and skies, snow and landscape. The history of the people run deep and gods and goddess are much a part of their culture.
So, I focused my muse around the Winter Goddess of the North, Skadi. She was the driving heartbeat of the collection. And I wanted her strength, courage and fierceness to come through. For each look, I used different techniques to create the headpieces that the models wear.
The teardrop headpiece was fashioned out of zip ties and individual three strand braids laid on top. No hair ties were used to fasten the braids only a unique glue that holds hair and dries clear.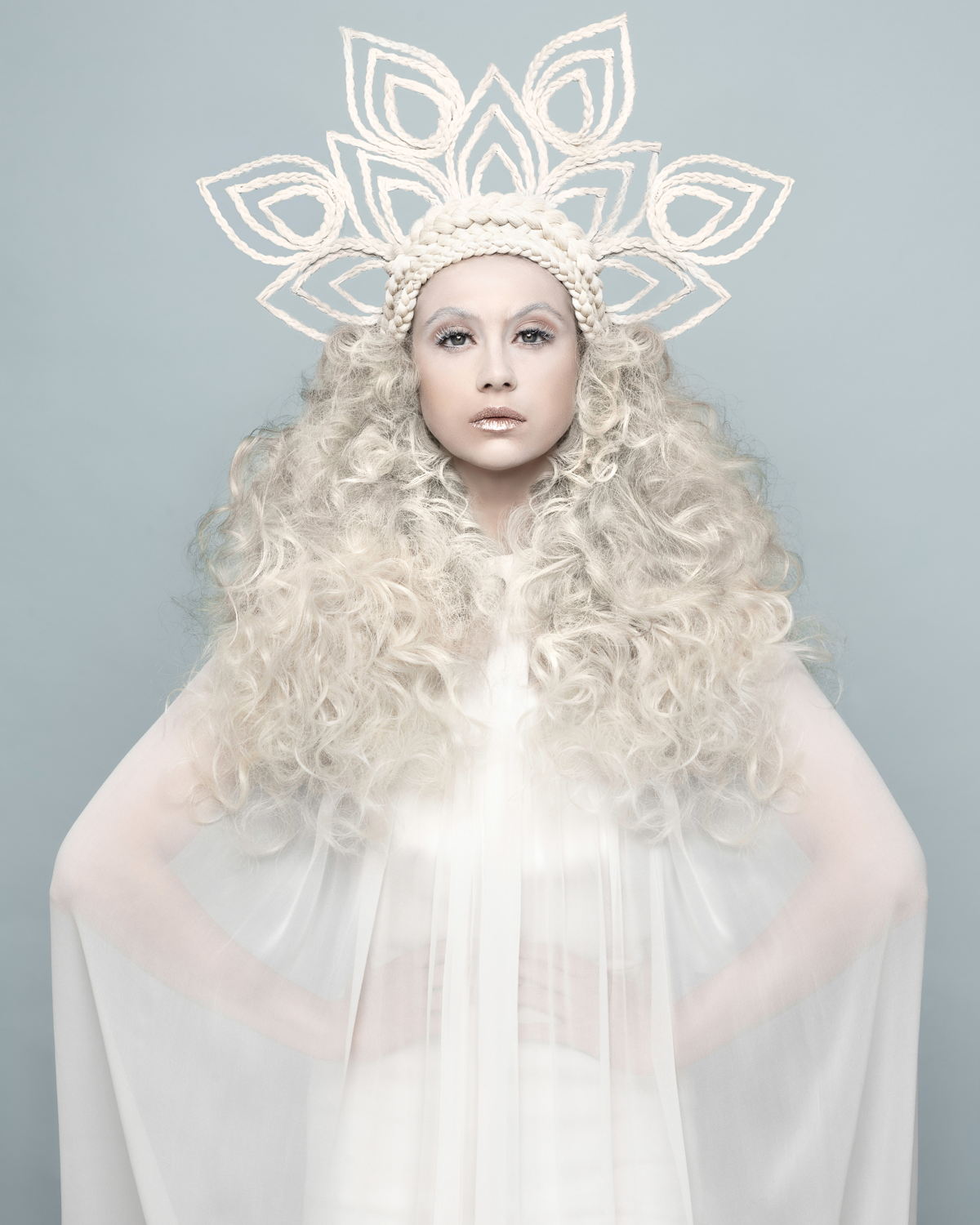 The Fanned headpiece is also created with zip ties attached to a headpiece. Then, tiny feathers were added to elongate the piece, which is fastened to the top of her head. This model is also layered with a second headpiece attached to the back of the head. So, it appears as if she is wearing one headpiece when in fact it is two separate units. This creates a three-dimensional feel when you are looking at a 2D image. It jumps out at you.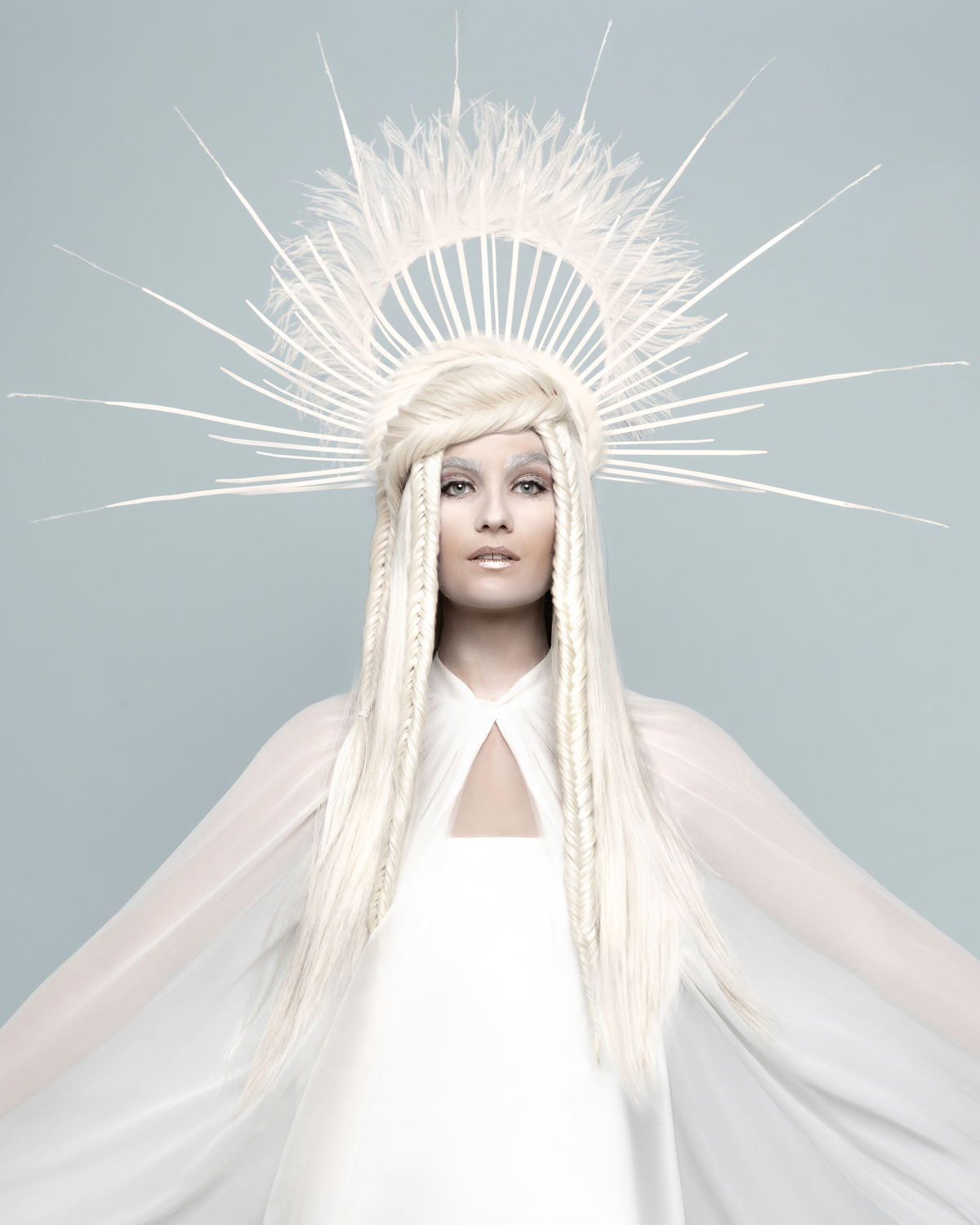 The braids she is wearing are the Inverted fishtail and the braids are directed up and to the model's face and then back down. It's purposeful in position so your eye travels around up and around, back down and repeats. For the final headpiece, I molded it into the shape of a headdress, shaping to the form of the model's head. Each piece floats up and attached is another form of braid; the two-strand twist. Three unique looks but all a part of one voice and collection; representing and telling the story of The Goddess of Winter and the beautiful land she is from, Iceland.
NAHA 2020 Finalist at AVANT - GARDE category.
Credits:
Hair: Jamie Wiley @jamiewileyeditorial
Hair Assistant: @hairbysaraameiss
Photography: Cody Rasmussen @codyras
MUA: Angelica Perri @angelicaperrimakeup
Styling: Cloak Wardrobe @cloakwardrobe
Designers: @davidkomalondon | @balmain | @moniquelhuillier @dionlee | @cushnie
Models: Jessica Witkowski @jesswitkowski
Kelsea Campbell @kelsea.campbell
Tayla Marie @taylamarieofficial
All with Fenton Models - NYC @fentonmodels
Products: Pureology @pureology
Video: Jamie Wiley @jamiewileyeditorial
---
DOWNLOAD AREA: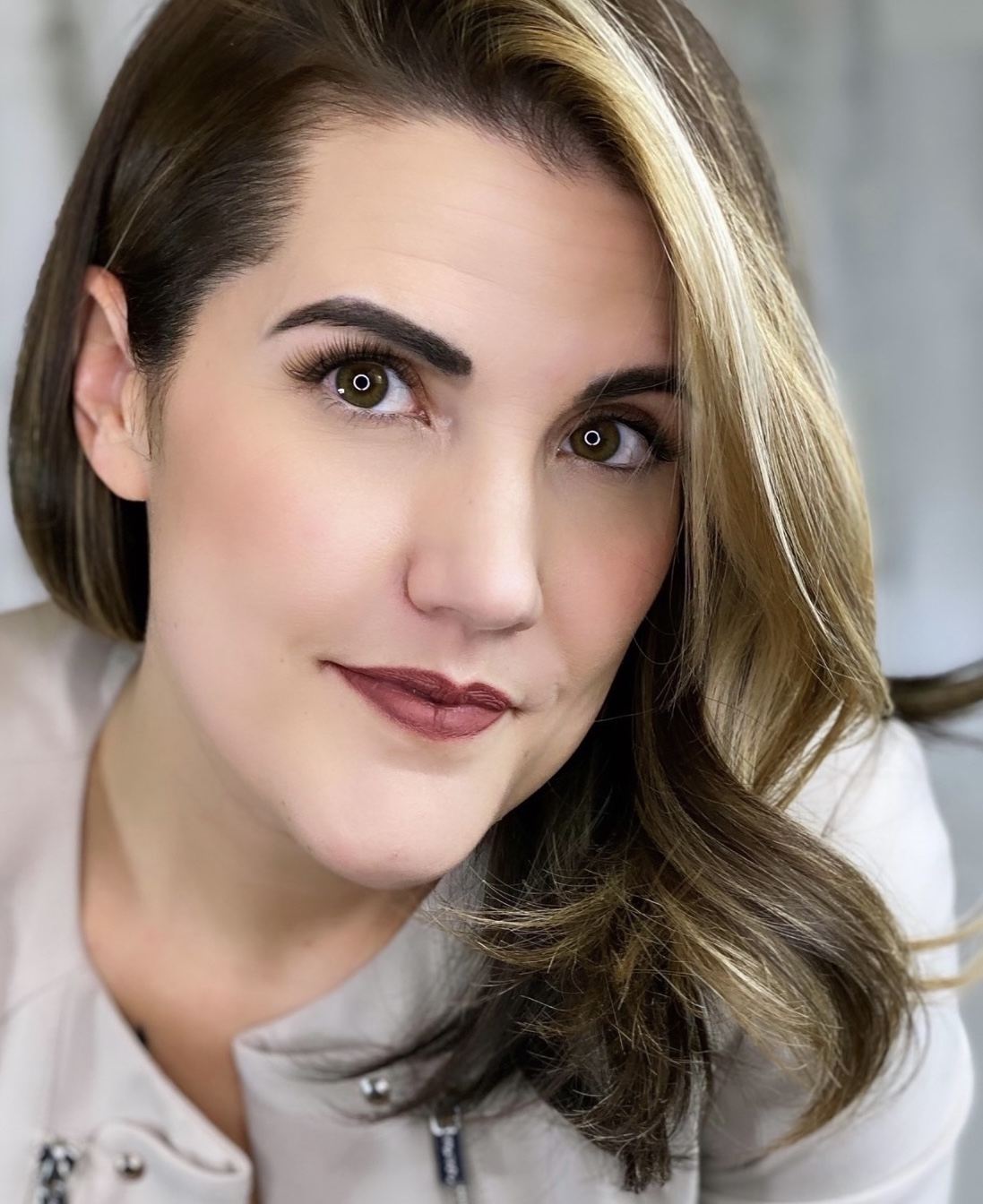 DROPBOX:
---

Montse León PR & International Customer Service, ComunicaHair