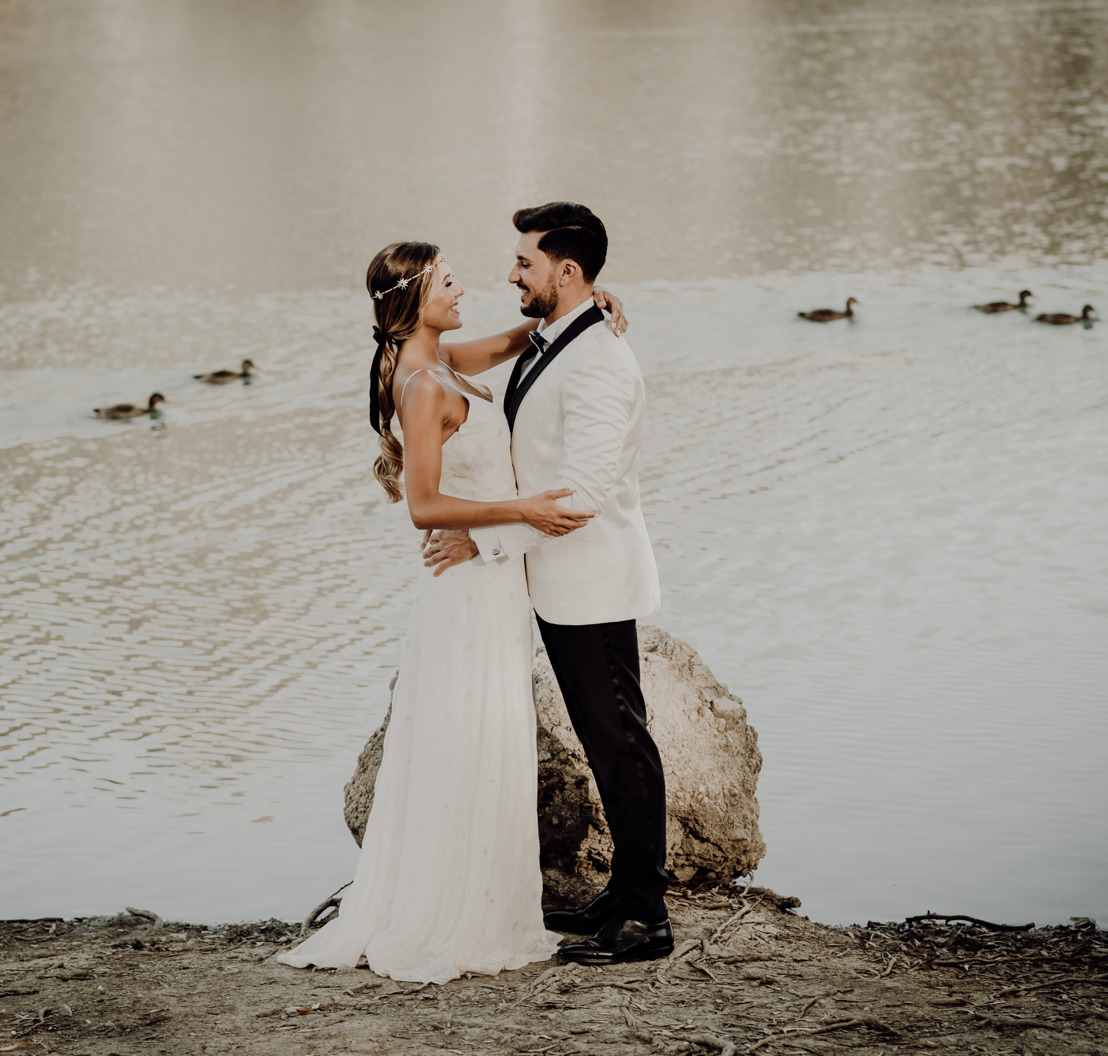 LAKE OF LOVE Collection by RAFAEL BUENO
The suggestive atmosphere of a lake, the magic that is breathed in the forest and the feelings that spray everything with its love vapor.
This is the setting that inspired Rafael Bueno to recreate his ideal bride, a romantic woman who is sensitive to details. That is why he has created natural updos for her that are adorned with precious jewels such as velvet bows with star-shaped applications and elegant and delicate tiaras. These accessories, together with braids and ponytails, make hair an object of desire that subtly and perfectly frames the prominence of the bride.
Credits:
Hair: Rafael Bueno @Rafael Bueno Peluqueros
Hair Instagram: @rafaelbuenopeluqueros
Photography: Rosa Garrido  Instagram: @rosagarridofotografa
Styling, organization, decoration & coordination: Weddings by Donna
Instagram: @wedding_donna
Dress: Otaduy Instagram: @otaduy
Make up: Ana Reina MUA Instagram: @ana_reina_mua
Video: A2C Producciones Instagram: @a2cproducciones.weddings
Flowers: Anais Floristas Fuengirola Instagram: @anaisfloristasfuengirola
Designer: Felix Ramiro Instagram: @felixramirooficial
Jewels: Martina Dorta Instagram: @martina_dorta
Furniture and lighting: Más Que Palets Instagram: @masquepalets
Furnishings: NOE – Rent & Events Instagram: @noe.events
Stationery: Egus In Love Instagram: @egusinlove
Models: @auroralues  @mirlos5
---
DOWNLOAD AREA:
DROPBOX:
---

Blanca Aranyó PR & Customer Experience, ComunicaHair