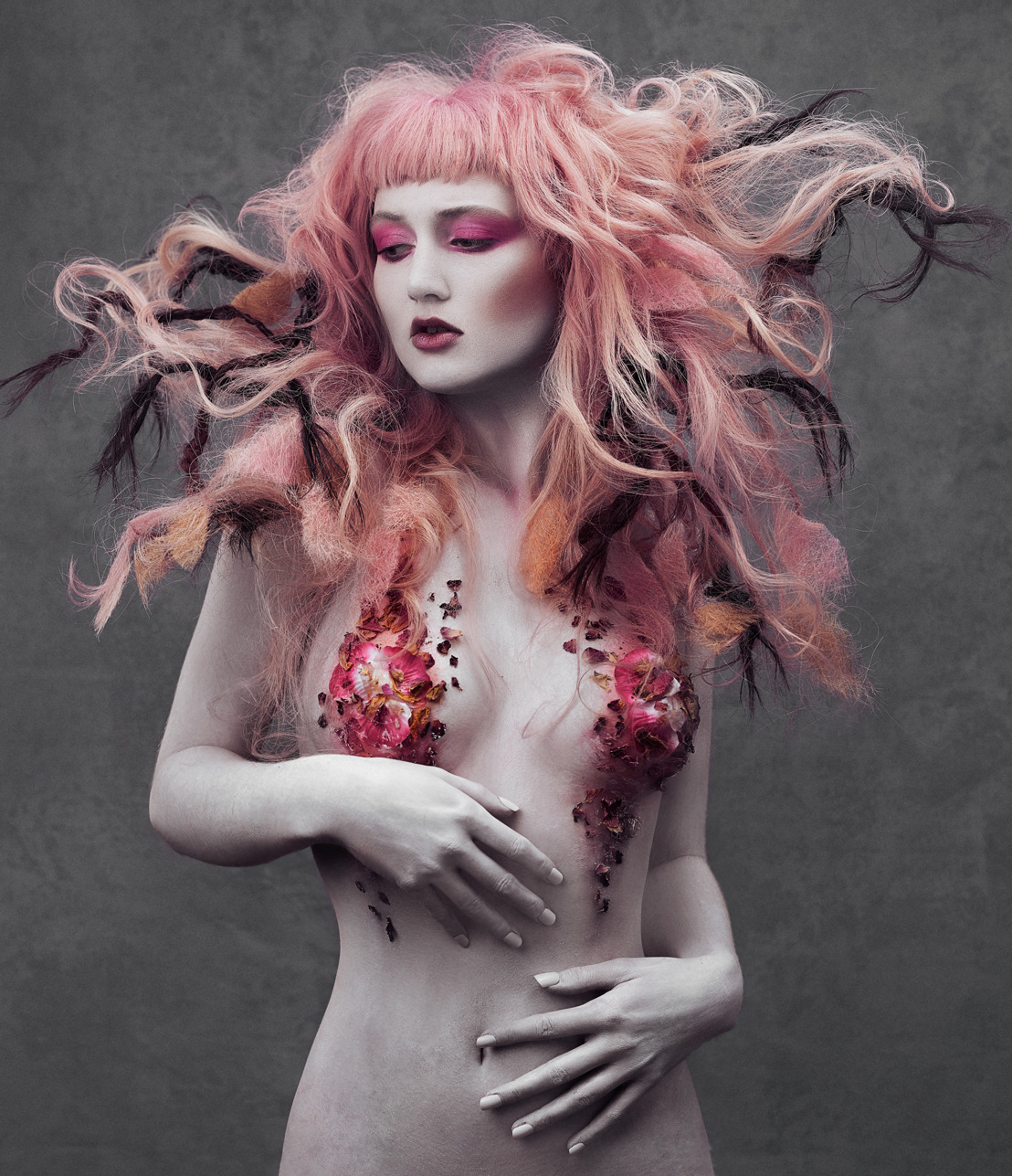 PERSEPHONE Collection by SHELLEY LANE (UK)
Influenced by Greek mythology, the collection Persephone is an exciting fusion of daring textures, ethereal hues and sensual flowers that represent the fearless and feminine spirit of the Queen Goddess of the underworld, also known as the Goddess of Spring.
Persephone, daughter of Zeus and Demeter, is the goddess of spring and summer as well as the Queen of the underworld as a result of her relationship with Hades, by whom she was kidnapped. It is one of the most popular myths that try to respond to the natural processes of the climate cycle with the descent and return of the goddess causing the change of season.
The collection manifests the contrast between femininity, sensuality, the indestructible power and strength of a regenerating goddess of life and at the same time queen of the underworld. An expression that is transferred to hair in the shape of a flower bed from which antlers emerge.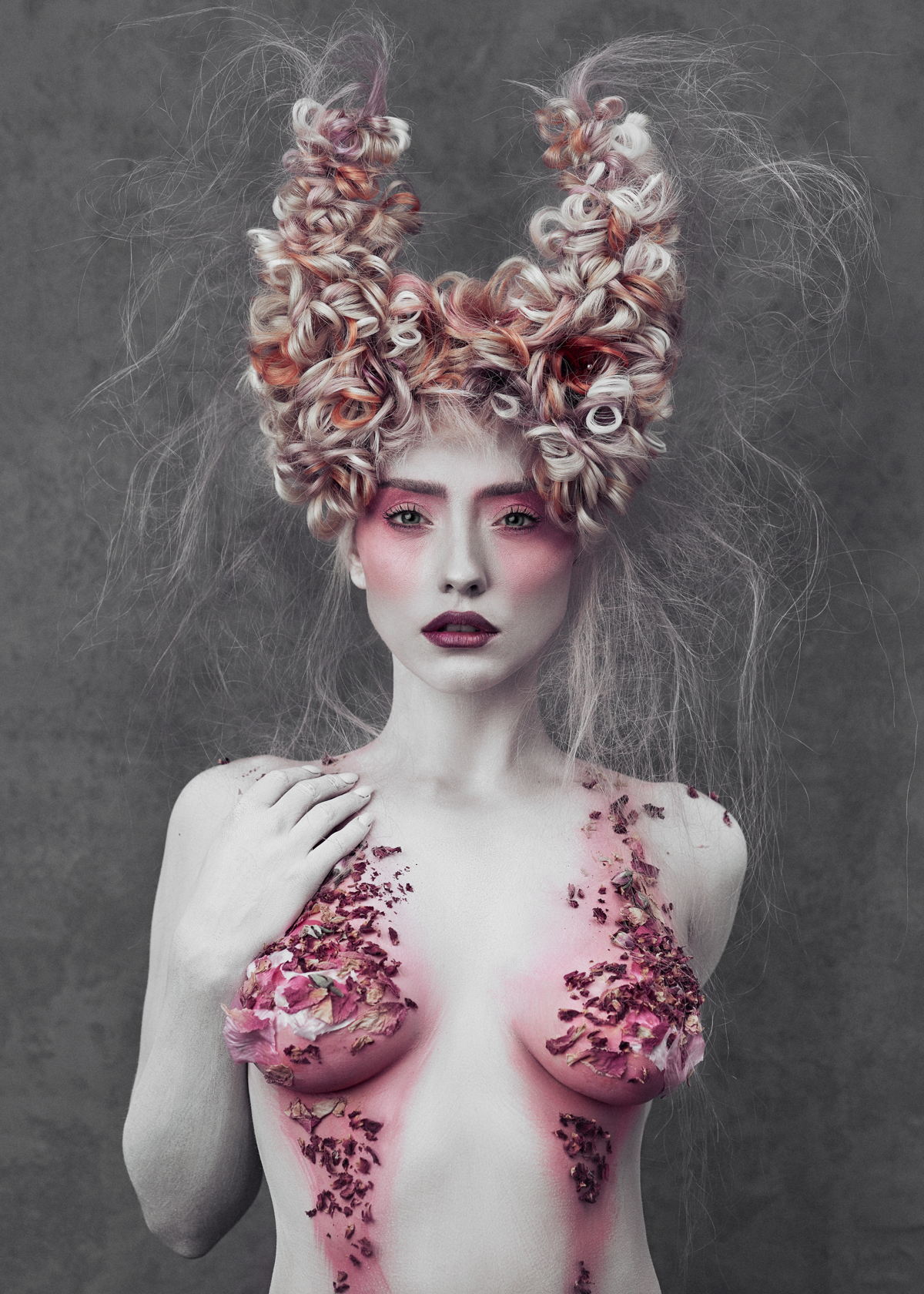 A combination of wire and hair has been used for each piece. The avant-garde technique stands with shapes, textures and volumes, the use of various braids, layers, curls and a smooth lob with feathered ends. It is a minimalist costume expression that includes floral motifs, rose petals to provide sensuality, colour and freshness in contrast to the skin tone, and crystals that try to express the strength and regenerative power of divinity.
Credits:
Hair: Shelley Lane @shelleylaneinspires
Hair Instagram: @shelleylanesalon
Hair Assistant: Shelley Lane Salon team
Photography: Dan Thomas @danthomasphotography
Retouche: Dan Thomas @danthomasphotography
MUA: Roseanna Velin @roseannavelin
Styling: Shelley Lane @shelleylaneinspires
Models: @ryolove | @jordanebbitt | @oliviaaharriet | @celdicecreative
@jessicawilcockmodel | @riofredrika | @chloejasmincjw | @hollbicko
Video: Simon Huntley @santori_films
Products: Milk Shake @milkshakehairuk
Rapture Hair@rapture_hair
---
DOWNLOAD AREA: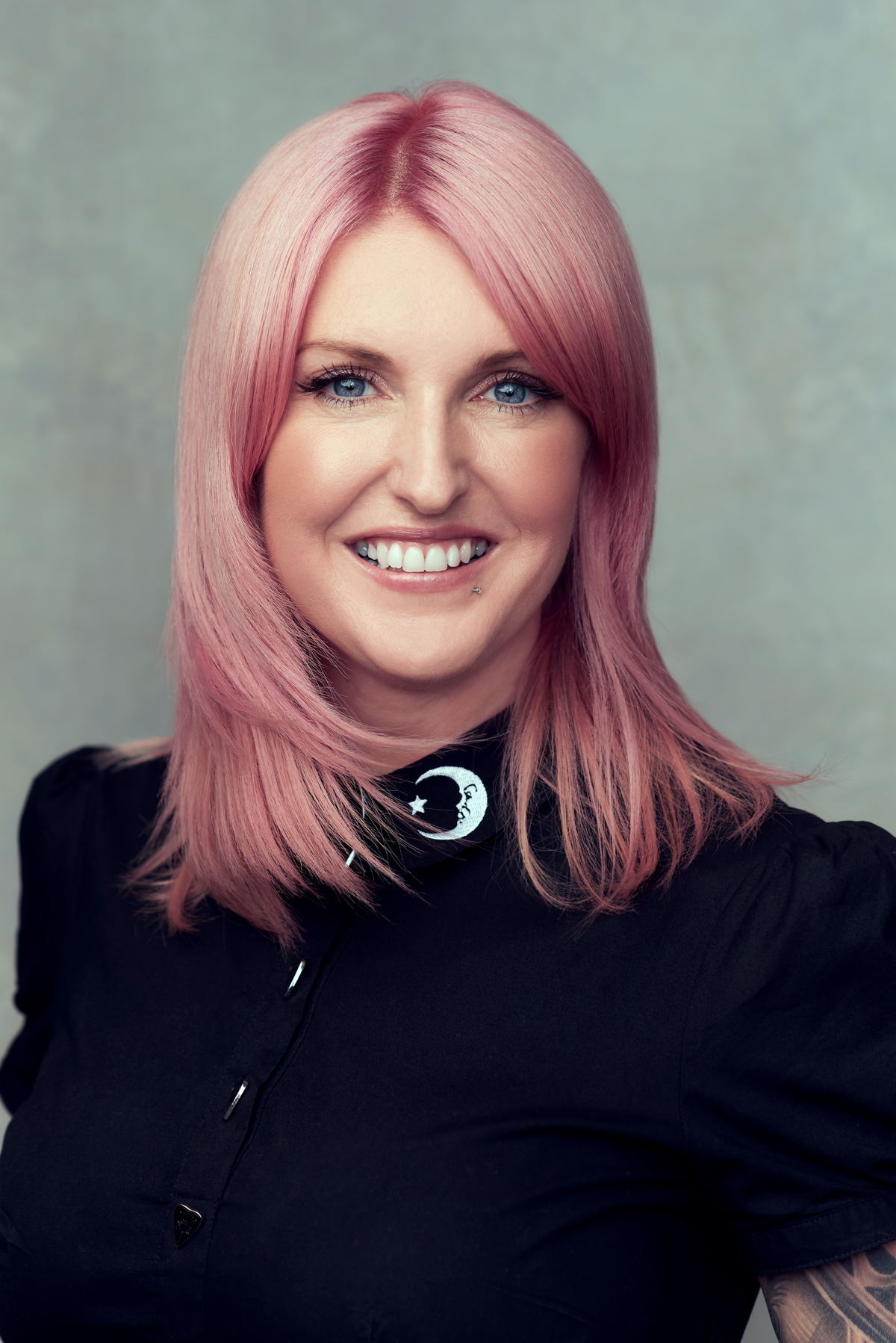 DROPBOX:
---

Montse León PR & International Customer Service, ComunicaHair